By: D.E. Smoot / dsmoot@muskogeephoenix.com
CATOOSA — Port officials from Muskogee and Tulsa touted the benefits of McClellan-Kerr Arkansas River Navigation System as they gathered Friday with state officials and business leaders to discuss how to raise awareness of the asset that flows through northeastern Oklahoma.
Port Directors Scott Robinson of Muskogee and David Yarbrough of Tulsa provided an overview and update of the inland navigation system and the benefits it has provided since it opened in 1971. They also discussed growth that has occurred during the past 37 years and its maintenance needs and acknowledge the need to increase public awareness about its advantages.
Robinson and Yarbrough heralded this week's passage of a federal water infrastructure bill that authorizes infrastructure projects that will be essential to the navigation system's future. The No. 1 priority is a project that has become known as the "Three Rivers Crisis."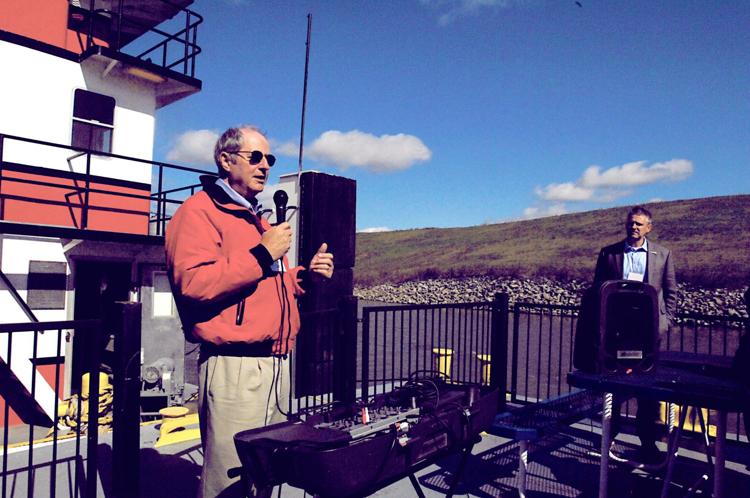 The crisis involves the potential merging of the White River Entrance Channel with the Arkansas River near its confluence with the Mississippi River due to erosion caused by flooding. Robinson, Yarbrough and others say the "MKARNS would fail to exist" should that phenomenon occur.
"This is very critical: We would lose the entire navigation system — it is very important that this gets done," said Mike Abate, chief of civil works for the U.S. Army Corps of Engineers' Tulsa District. "All of the stakeholders here in Oklahoma, Kansas, Arkansas and all along the navigation system know how important this is and we have been pushing this project through."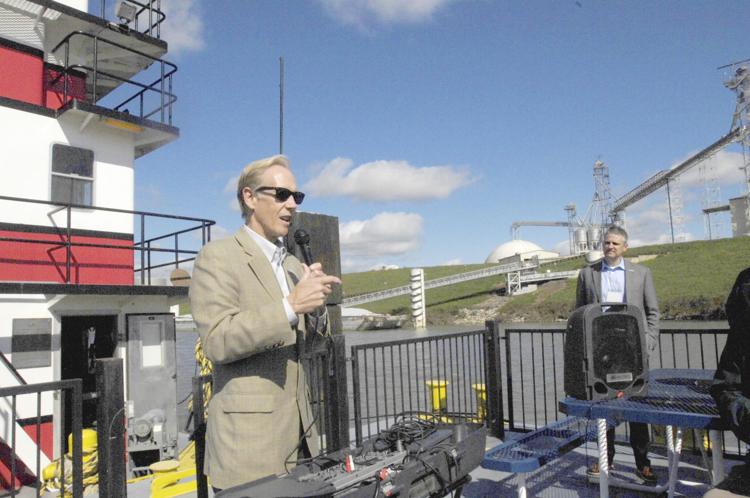 Abate said investigation funds carried over from a study already completed will be made available for pre-construction engineering and design work. But the earliest project funds might be made available would be in the fiscal year 2021 budget.
Robinson said even though the federal water bill signed by President Donald J. Trump this week authorizes the $182 million project, appropriations "is a future activity."
"Three years from now, when the pre-construction engineering and design is complete, this will go up and compete with other projects for new start and for appropriations," Robinson said. "While this is a great project and we expect it to be funded it is always a competition with other projects across the country that need to be funded, too."
Abate said having the pre-construction engineering and design completed before requesting project funding should provide a competitive edge when decisions are being made about doling out appropriated funds.
Original article published by the Muskogee Phoenix can be found here.